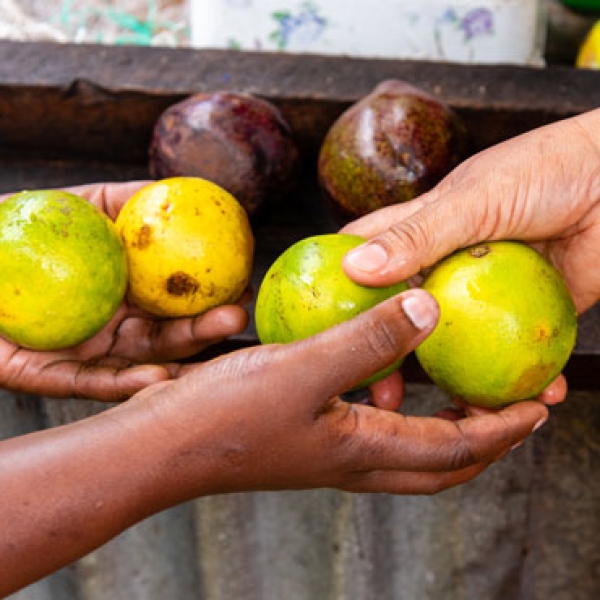 Marketplace for Nutritious Foods
In 2011, alongside other implementing partners, GAIN was at the forefront of supporting Large Scale Food Fortification (LSFF) efforts in Tanzania which resulted in the development and launch of the country's National Food Fortification mandatory regulation across four food vehicles: salt, wheat flour, maize flour, and edible oils.
Since then, GAIN has and continues to provide monitoring and training support to food fortification policymakers and regulators, to improve regulatory compliance. Additionally, through the provision of i-Check toolkits as seed capital we support the Government of Tanzania to strengthen fortification laboratory and analytical capacities at multiple levels, and the generation of robust data on programme compliance and quality.
With funding from the Bill and Melinda Gates Foundation, under the Large-Scale Food Fortification Quality Assurance (LSFFQA) project, GAIN has continued to;
Work with national stakeholders to measure the coverage and compliance standards of ongoing fortification efforts, across the country. In 2022 this included, supporting the Government of Tanzania to conduct a market-level food fortification compliance assessment survey across 20 mainland regions and a factory-level food fortification compliance assessment survey across 63 factories.
Support training to Food industries on Food Safety Management Systems (FSMS)
Support the Prime Minister's Office (PMO) to conduct working sessions to review and update Institutional regulations on Food and Nutrition
Conduct joint supportive supervision visits with the Minister of State office to examine fortified maize flour stock availability and levels at the wholesale and retail level including fortification compliance practices.