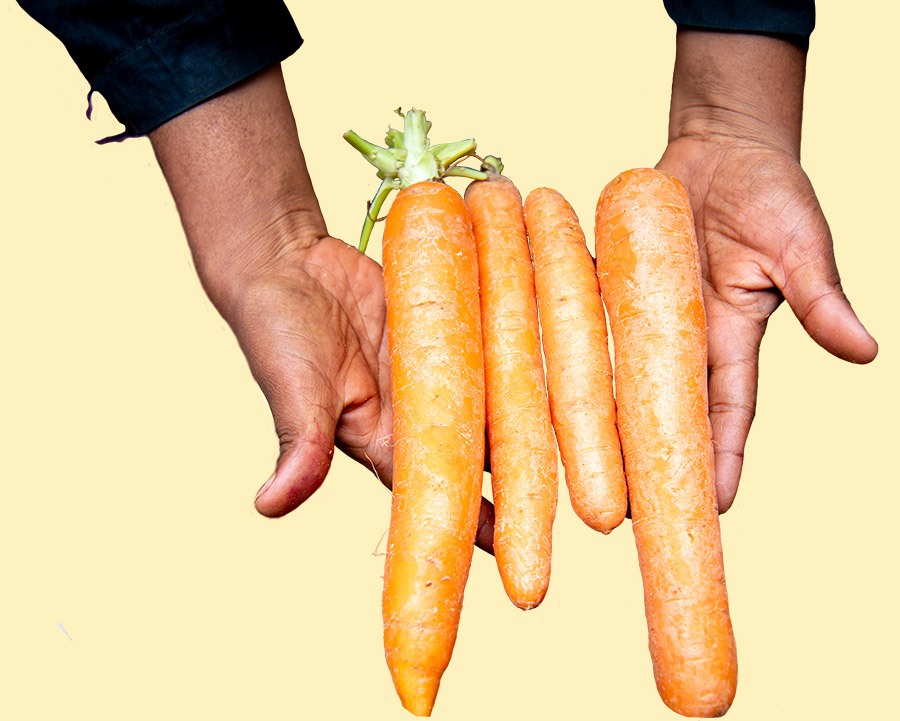 OUR IMPACT
20 years of improving nutrition
Excellence, particularly delivering the best results is one of our core values. Explore how GAIN has reached over one billion people since 2001, transforming their lives with improved nutrition through concerted action and effective policy change.
GAIN was initially created to focus on tackling malnutrition through fortifying staple foods such as flour, oil and salt. Twenty years on, we retain the focus on nutritious safe foods as our contribution to ending malnutrition and expanding our efforts to make better diets available to all, especially the most vulnerable. We strive to enable governments, farmers, businesses and consumers to work together to transform food systems so that they improve the availability of, access to, and affordability of, nutritious and safe foods in an environmentally sustainable way.
0bn
people accessed fortified food through GAIN
0+
Small and Medium Businesses given emergency financial support
0k+
citations to GAIN's knowledge products
We've compiled one story for every year GAIN has been operating, to illustrate our work. They showcase what we do: our advances, innovations, partnerships, opportunities and challenges, and how we have been instrumental in creating sustainable dietary change to achieve better nutrition for all.
These stories reflect how we have performed and how we hold ourselves accountable.
Explore our stories
We generate and measure Impact in three sequential ways.
First, we focus on the wide range of nutritious foods that are important for healthy diets and align our interventions with optimal potential to benefit.
Second, we address the full range of joined-up food system interventions following a coherent and bold 'from farm to fork', strategy relevant for GAIN including while prioritising those strategies with positive sustainability impacts from the dietary changes that are deeply needed.
Third, we combine a deep understanding of delivery mechanisms (through industry, SMEs and markets), to assess businesses supported, quantities of nutritious food made available through the efforts of GAIN and its partners, and the numbers of people reached with nutritious and safe foods. Where appropriate, we also commission third party evaluations to quantify impacts on diets and health outcomes.
The overall aim here is to act with urgency to try and fix food systems bringing them back within our planetary boundaries.
And to do this right, we partner with others.
We operate by convening key stakeholders and institutions, building meaningful and fruitful collaboration. We base all our work on scientific evidence, proof points, and data. And we build on the theory of change, never losing sight that we strive to improve the nutritional status for those who need it most.
Underpinning everything is our ethos of full transparency. We examine closely what works and what doesn't (and elucidate why it did or did not work), meaning we can reliably deliver sustainable solutions that our partners and other stakeholders can trust.
This is precisely what prompts reputed stakeholders and institutions worldwide to cite the wealth of knowledge we have gathered over the years, more than thirty thousand times and counting.