Washington, DC, 8 June 2021 -
Food is traded both globally and locally. Yet even when consumers can purchase food from all over the world, local, "traditional" markets often provide the least expensive, freshest products with the shortest supply chains. And that is why local markets are ubiquitous and essential for feeding consumers of all types. 
Traditional markets around the world are unique hubs of commerce and social gathering. They serve as melting pots for all socioeconomic classes seeking fresh produce, seafood and meat, and are lifelines of nutrition for billions of people every day. The majority of low-income consumers, including those most nutritionally vulnerable, purchase their food from traditional markets. While vibrant and lively, bustling traditional markets can also be chaotic, messy and active sources of foodborne illness. 
EatSafe: Evidence and Action Towards Safe, Nutritious Food is a five-year USAID-funded project aiming to enable lasting improvements in the safety of nutritious foods in traditional markets by focusing on the consumer. EatSafe is working in both Nigeria and Ethiopia. We have identified communities where improving food safety in traditional markets can make a real difference by preventing foodborne illness and enhancing consumer nutritional outcomes.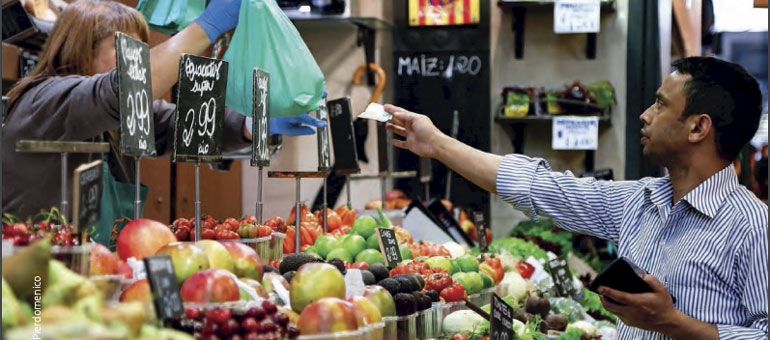 Over the last year, as COVID-19 took hold, EatSafe expanded its efforts to include an examination of the pandemic's impact on vendors, consumers and supply chain resilience in traditional markets. EatSafe gathered critical data as part of the Global Alliance for Improved Nutrition's (GAIN's) Keeping Food Markets Working (KFMW) program. In reviewing this data, it has become clear that vendors, consumers and other actors in traditional markets continue to persevere. 
While the business of providing safe and nutritious foods through those markets will go on, there are many challenges. Food safety is a universal issue for local markets, where it is both hard to measure and mitigate. A lack of data, infrastructure, government regulations, standards, sufficient enforcement and even appropriate normative guidelines to help shape these markets all contribute to the monumental challenge of driving food safety.
On this World Food Safety Day, EatSafe looks ahead to tackling these challenges and helping improve food safety for consumers in Nigeria, Ethiopia and around the globe who rely on traditional markets every day. We honor the people who have kept these markets open and who help ensure access to nutritious and safe foods throughout this challenging time. 
Videos
---