Washington, DC, 21 December 2021 -
2021 has marked a turning point for food safety in the global public discourse. The global COVID-19 pandemic has highlighted vulnerabilities in our food system, including the importance of food safety and its role in nutrition and health. We are starting to see the pressing need to establish capacity to support domestic food safety in low- and middle-income countries.  
One of the many remarkable results achieved at this year's first-ever UN Food Systems Summit (UNFSS) on 23 September, with its preparatory meetings and exchanges over the last year, was the assemblage of a corps of over 140 food safety experts and informed stakeholders. As we go forward, this body of committed food safety champions will serve as an engine for learning, dissemination of knowledge, and coalition for action. The group will seek to reinforce food safety as an essential ingredient to ensure access to safe and nutritious food for all.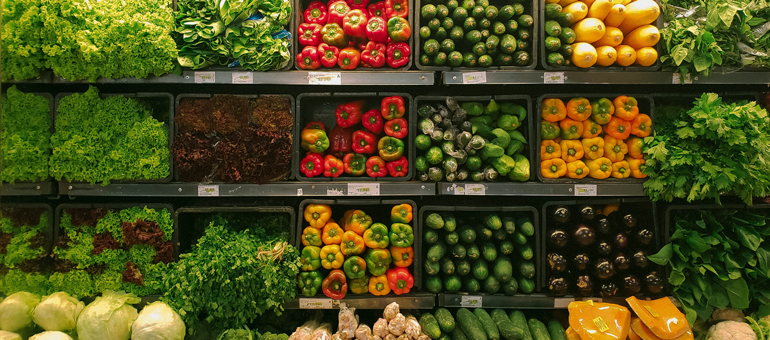 While this can be deemed as a breakthrough going forward, we know that each day, unsafe foods are making millions of people ill and many critically. We also know that considerable efforts need to be made around the world and that the goal of better diets and food security will be out of reach if foods are unsafe. Collectively, we have an opportunity to further develop and foster food safety practices throughout the entire food system – from shaping policies to incentivizing private enterprises in traditional and formal markets.  
To be successful, priority actions need to be addressed: 
Understanding and measuring the extent of the problem, 
Anchoring practices on normative and science-based standards,  
Establishing regulatory and legal structures and capacities to support domestic food safety, driving a fresh focus on foods for domestic consumption, particularly from the traditional markets where many of the vulnerable are sourcing their foods, and 
Developing capacities to govern, regulate, test, and oversee the safety of the foods we are all consuming. 
Infusing a culture of food safety across the supply chain to ensure individual actors value safety as a model for sustainable business.  
While a lot of responsibility resides with policymakers, regulators and standard setting organizations, we must involve and engage with core actors in the food supply chain, from large companies to SME vendors, to foster a culture of food safety at every level. 
New models of public-private-partnerships are required, because one aspect is crystal clear: we should anchor food safety on global best practices, but recognize it is generally not governments, regulatory authorities or inspection and supervision bodies that produce the food we all consume. It is industry – from the smallest micro-businesses to the largest global companies. The private sector plays a key role as responsible actors and accelerators for changes that ensures the safety of foods. If incentivized, they will be the central actors that produce safe foods and create and sustain healthy diets. 
Whether we are in the public, private or third sector, and across those countries themselves, intergovernmental organizations, and the broader global community – we can, and should, all play a role.  Food safety surely is everyone's business, because if we don't have food safety, we don't have a food system that nourishes.