Global , 19 September 2022 -
In a recent report, Overcoming Multistakeholder Partnership Financing Hurdles to Accelerate the SDGs, the World Resources Institute (WRI) and partners discuss the funding challenges and lessons learned of commercially driven multi-stakeholder partnerships and share some recommendations on how to effectively drive positive impact on the Sustainable Development Goals (SDGs).  
The main focus is on how such partnerships can overcome what the authors term 'the missing middle', referring to the transition period where partnerships outgrow the phase of grant funding but are not yet sufficiently developed to meet standards for commercial investment. Getting further insights into how partnerships can access commercial investments is essential considering the estimated USD 4.2 trillion financing gap to achieve the SDGs in low- and middle-income countries. To achieve this required level of finance, innovative financing models in which funders' and investors' approaches 'stretch beyond comfort levels' will be required, in addition to more traditional multilateral development financing.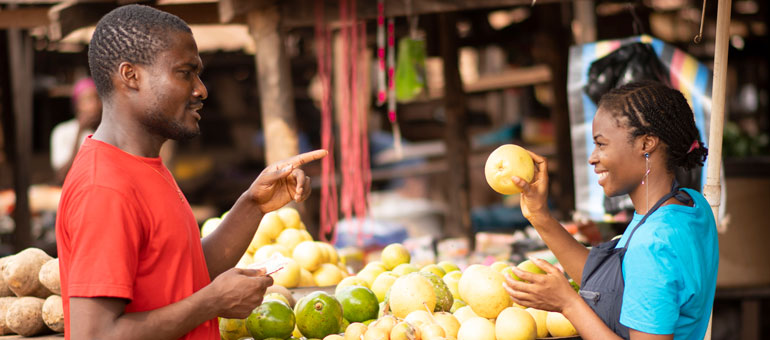 The Nutritious Foods Financing Facility (N3F), highlighted as one of the case studies in this report, responds to this challenge with a proof-of-concept approach. It aims to provide financing to SMEs in Sub-Saharan Africa to scale up their production and sale of locally produced nutritious, safe foods for domestic markets. The N3F consists of three pillars: the N3F Fund, an impact first fund with a blended finance structure; a technical assistance component; and a monitoring, assessment, and learning component. The programme was originally developed and is co-led by the Global Alliance for Improved Nutrition (GAIN), with Incofin Investment Management as its fund manager.   
One of the main challenges of innovative financing, as discussed in the report, is impact measurement. Impact can be challenging and expensive to assess, with varied performance measurement frameworks used across funders and investors. These factors make it more difficult to demonstrate results that truly capture accelerating progress on the SDGs and to compare them with peers.  
In the design of the N3F, it was found that there are currently no agreed-upon metrics for nutrition-sensitive investments. The N3F has thus developed a new set of metrics and screening tools, which will assess components such as availability, access and/or desirability as well as food safety, nutrient supply and product properties – all examples of things important for improving nutrition. The metrics and screening tools will be tested as part of the N3F's proof-of-concept work, eventually making available a standard set of nutrition metrics for impact investment. This will help standardisation to enable comparison of impact across initiatives and to support accountability. The N3F's impact measurement framework is aligned with several SDGs and with the relevant Impact Reporting and Investment Standards (IRIS) metrics, enabling investors to track their impact on SDG indicators relevant in the context of N3F. In this way, it aims to enable investors to demonstrate impact in a transparent and accountable manner.  
The report by WRI and partners draws attention to the essence of innovative partnerships to financing impactful actions, providing actionable recommendations to meet the missing middle, in the path to accelerate the SDGs. With our commitment to a successful launch of the N3F fund, we aim to contribute, together with other relevant examples highlighted in this study and beyond, to accelerating the Sustainable Development Goals.