Montpellier, 8 October 2019 -
The Global Alliance for Improved Nutrition (GAIN) is pleased to announce the launch of 'A menu of actions to shape urban food environments for improved nutrition', a reference resource developed in cooperation with the Milan Urban Food Policy Pact (MUFPP) and the RUAF Global Partnership. 
Available for free download from the GAIN website, the menu of actions contains over 70 examples of policies and programmes that city governments have implemented to improve food security and nutrition by making healthy and nutritious food more accessible, desirable, and affordable within the urban setting. 
The resource helps meet the need for more shared learning and guidance on policies and programmes to improve food security and nutrition in urban areas. It is intended to inspire and encourage other cities around the world to initiate actions of their own, to adopt those that best address the nutrition-related challenges they face, or to adapt them to their context.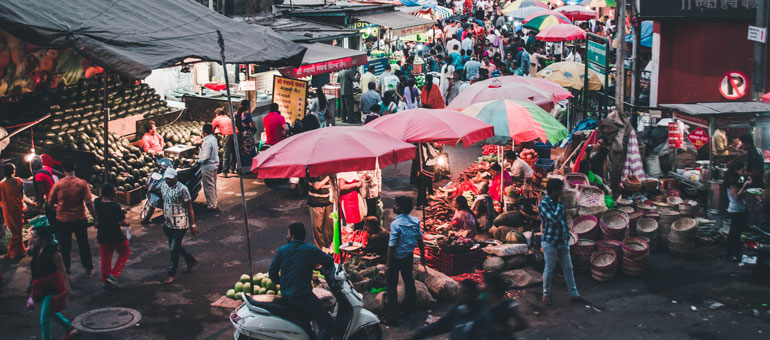 The challenge of ensuring all urban residents have access to affordable, desirable nutritious food is more critical today than ever before, due to the demographic shift from rural to urban areas. In 2018 50% of the world's population lived in urban areas, but this figure is projected to rise to almost 70% by 2050. Around 90% of future urban population growth expected to take place in Africa and Asia. 
The growing dominance of urban lifestyles and corresponding dietary changes are linked to increases in overweight and obesity . At the same time, the proportion of undernourished children living in urban areas in low- and middle-income countries is increasing. This 'double burden' of malnutrition consisting of undernutrition and overweight/obesity can occur at the country, city, or community level, and sometimes even within families or individuals.
The menu of actions was launched at a side event at the MUFPP Annual Gathering in Montpellier, France. The launch event featured presentations from representatives of some of the cities whose actions are featured as in-depth case studies in the menu: Quelimane (Mozambique) and London (UK). Other panel participants were Corinna Hawkes, director of the Centre for Food Policy at City, University of London, and Vicente Domingo, Director of CEMAS (World Sustainable Urban Food Centre of Valencia).