Geneva, 12 November 2020 -
The United Nations Children's Fund (UNICEF) and the Global Alliance for Improved Nutrition (GAIN) launched today "Food Systems for Children and Adolescents", a special issue of the international journal Global Food Security.  
Building on the Innocenti Framework on Food Systems for Children and Adolescents, this Special Issue is an important contribution to the global discourse on how food systems impact the diets of children and adolescents. Current narratives overlook the unique dietary needs of children and underestimate their potential as change agents. This special collection of 11 articles calls for an urgent transformation of food systems that work for and with children. 
According to UNICEF 2019 State of the World's Children report, "millions of children are eating too little of what they need, and millions are eating too much of what they don't need". Fewer than 1 in 3 children worldwide eat food from the minimally adequate number of food groups, and 44% of children worldwide are not fed any fruits or vegetables while 59% don't receive much-needed vitamins and minerals from animal-source foods. Poor diets put children at risk of stunting, wasting and micronutrient deficiencies as well as overweight, obesity and diet-related non-communicable diseases.   
The articles clearly demonstrate that what children and adolescents eat is a result of the food system context in the households and communities where they live by focusing on concepts, coherent policies and programmatic actions across four key areas: food supply chains; food environments (external and personal), and household behaviors.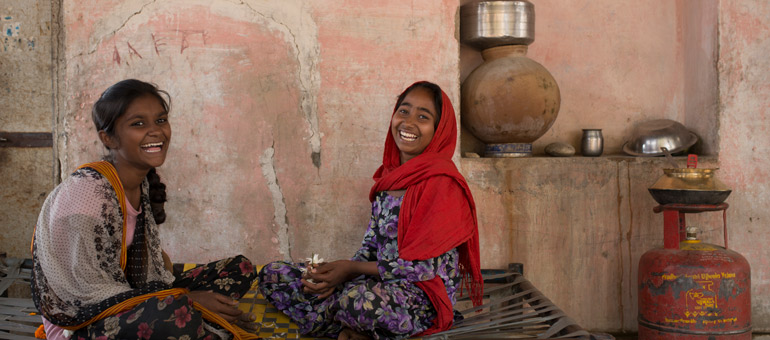 This special issue challenges the status quo and puts children at the forefront of efforts to redirect food systems towards nutrition, critically asking "how should we conceptualize, shape and act on food systems to make them better serve the diet and nutrition needs of children?" 
Speaking on the upcoming launch, Roland Kupka, UNICEF Regional Nutrition Advisor for East Asia the Pacific, who co-edited the issue and is speaking at the launch, said that "For too long, children and adolescent's needs and vulnerabilities have been neglected in food systems. It's time to challenge this status quo and change that."
GAIN Executive Director Lawrence Haddad, lauded the special issue as "an opportunity to see and engage with children and adolescents as agents of change towards nutritious, safe, affordable, and sustainable diets - for their futures, and for ours". 
The Special Issue launch, will feature presentations from paper authors including: Corinna Hawkes (City University), Elizabeth Fox (Cornell University), Roland Kupka (UNICEF), Shauna Downs (Rutgers University), Simon Barquera (INSP Mexico) and Hana Yemane Wodajo (GAIN).
Launch details: 
Date: November 13, 2020 
Venue: Virtual; online 
Time: 1 pm (Eastern Standard Time) 
Register for MNF CONNECTED here.