Utrecht, 20 May 2021 -
This collaborative initiative aims to improve the diets of tea workers, farmers and their families in Kenya, Malawi and Assam State in India.
Healthy Diets for Tea Communities is a coalition led by the Global Alliance for Improved Nutrition (GAIN) and the Ethical Tea Partnership (ETP), with funding from with eight leading tea companies to address poor nutrition in tea supply chains in Assam (India), Kenya, and Malawi. 
The initiative is co-funded by Unilever, Taylors of Harrogate, the Republic of Tea, Bigelow, Reginald Ames, JDE, Wollenhaupt and Ringtons. These brands want to support tea communities through a range of sustainability initiatives and are invested in improving the lives of the people who grow and produce tea.
Poor diets are the leading cause of global ill health and a driver of poor nutrition, leading to undernutrition and deficiencies such as anaemia, decreased energy levels, reduced health, and lower productivity.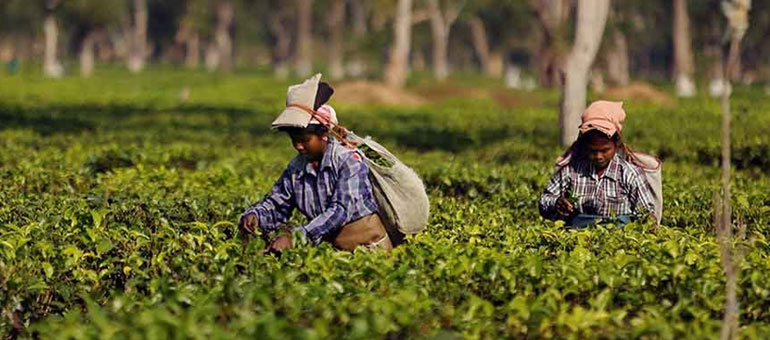 Tea workers and farmers often suffer from high undernutrition rates than because their diets, which consist largely of staple foods such as rice, bread, maize and wheat, are often not varied and balanced, lacking foods rich in essential nutrients and vitamins needed for good health and for supporting the many physical functions needed for an active life.
This initiative is part of GAIN's Workforce Nutrition programme, which aims to improve the nutrition of workers and farmers in low- and middle-income countries or communities.
Our aims
The Healthy Diets for Tea Communities initiative works on different areas in each country context, but focuses on:
Increasing demand for nutritious foods through interactive communication and education activities interventions which improve people's food knowledge and choices, for example training, street theatre or cooking demonstrations.
Increasing access to nutritious food through a variety of methods, including vegetable gardens, door-to-door delivery system, and fortified lunches at work.
Improving the enabling environment by promoting the importance of investing in workforce nutrition programmes to businesses and governments.
Our impact
The programme aims to reach 750,000 people between 2020 and 2023:
150,000 farmers and workers directly (89,000 estate workers in Assam, 26,000 smallholders in Kenya and 35,000 smallholder farmers and estate workers in Malawi)
and 600,000 people indirectly, as farmers and workers share their knowledge with approximately four household members.