Geneva, 15 October 2019 -
UNICEF released today its flagship report "State of the World's Children 2019", which – for the first time in many years - focuses on children, food and nutrition. GAIN actively contributed to several sections of the report, particularly chapter 2, which looks at adolescent diets in different parts of the world. 
In the last years, GAIN and UNICEF worked together and identified opportunities to transform the food system to improve the diets of children and adolescents. In November 2018, the two organisations co-hosted a global consultation on "Food Systems for Children and Adolescents: Working Together to Secure Nutritious Diets" at the UNICEF Office of Research-Innocenti in Florence, Italy. The consultation helped shape the content of the "State of the World's Children Report 2019", which was just released today on the eve of World Food Day 2019. 
The report, titled "Children, food and nutrition: growing well in a changing world" highlights that urbanisation and the globalisation of food systems is leading to increased availability of food high in calories but low in nutrients – creating poor dietary habits for children and adolescents. Unbalanced diets profoundly harm children's growth and development. If not addressed, the issue will prevent children and societies to reach their full potential.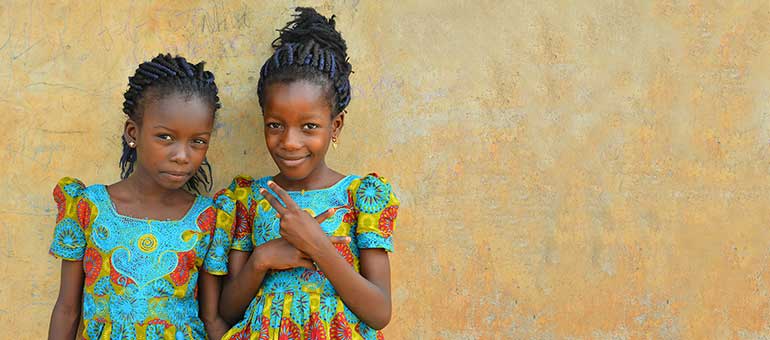 GAIN contributed to the report to shed light on the need to feed a child for life – starting from childhood, throughout adolescence and adulthood. GAIN recognises that many interdependent actions need to be undertaken to promote and support healthy diets for children and adolescents. When healthy options are affordable, convenient and desirable, children and families make better food choices. The food environment is therefore an integral part of the solution to improve children's diets.
Continuous engagement is needed to understand how we can work together to address the challenges of malnutrition.
Monica Musonda, CEO and Founder of Java Foods (a Zambian-based food processing company committed to providing high quality and nutritious food), as well as Advisor to the SUN Business Network said: "I want to congratulate UNICEF for addressing the private sector. I represent small and medium-sized enterprises in Africa, which are fundamental in fighting malnutrition, as we feed the bulk of the population. We cannot fight malnutrition without the private sector, but we also need to engage governments to understand why nutritious food is more expensive and how to make nutritious food more aspirational. Continuous engagement is needed to understand how we can work together to address the challenges of malnutrition." 
Improving children's nutrition requires food systems to change in order to be more protective of children's right to nutritious, safe, affordable and sustainable diets.
 
Videos
---