What are your responsibilities as Legal Manager?
As GAIN's Legal Manager, I am responsible for the overall delivery of the legal services as a core function of the organisation. There are two important aspects to my role. The first one is external, mainly focusing on the development of long-term relationships with donors, nutrition partners and governments by drafting and negotiating appropriate legal frameworks. The second one is internal, and consists of providing strategic legal advice to GAIN's Strategic Management Team (SMT) and staff. I sometimes compare the role of an in-house counsel to the one of a family doctor, to whom the parents turn to with the objective of ensuring that their child is protected against any potential disease that could be harmful to his or her well-being. The keyword in my day-to-day job is "risk", identifying and mitigating risks to allow the organisation to operate safely. That might not sound like fun, but make no mistake, it is exciting and is essential for the successful implementation of GAIN's work.
If we were to talk about my specific tasks, it would be difficult to provide a comprehensive list. It starts with managing the contracting process of the entire organisation, and continues with advising SMT on corporate governance matters, supporting the registration of new offices around the world, protecting GAIN's intellectual property (including trademark registration), and working across all corporate services teams, as well as programme teams, to provide advice on any ad hoc legal matters. It is very different from working in a law firm, where a lawyer works in a defined area of law. My role at GAIN allows me to wear several hats at the same time with responsibility to advise on a wide range of legal matters, which is what makes it challenging and fascinating at the same time.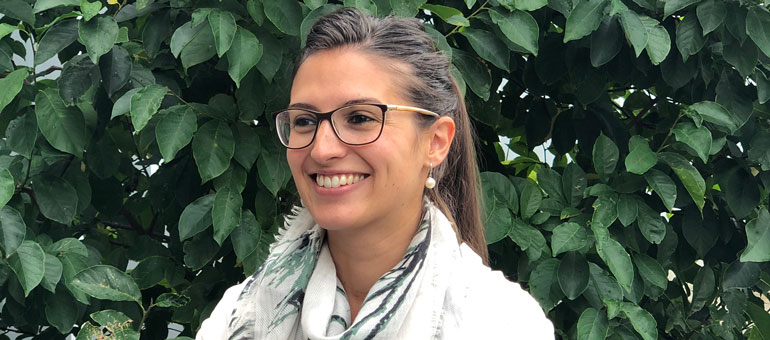 What are the most challenging parts of your work?
In some organisations, the legal function is seen as a brake to concluding a deal, causing staff and management to be reluctant to involve the legal team unless a serious issue arises. One of my main objectives over the years has been to refute this stereotype and demonstrate that the legal function needs to be closely involved in the activities of the organisation and interact with all teams. One way to drive this interaction is to travel to our country offices and undertake field visits to understand how the projects are implemented on the ground to identify all potential legal implications.
The role of the legal representative is not to push back on every new idea. On the contrary, we need to embrace ingenuity and welcome new forms of partnerships, always in an intelligent and conscientious way by evaluating and mitigating potential risks as mentioned earlier. 
What are the most rewarding aspects of your work?
Behind what can sometimes be a tough contract negotiation and hours of hard work lies a reward: a signed agreement that will allow us to get started on a project. Let's not forget our mission statement, which is to advance nutrition outcomes by improving the consumption of nutritious and safe food for all people, especially the most vulnerable to malnutrition. The people we seek to serve are going to bed hungry and lacking all the essential micronutrients to be healthy. I am not directly on the ground, but through my work at GAIN, I feel like I am part of the solution to tackling malnutrition.
 
Why did you choose GAIN as your place of work?
I come from an international background and hold a Master's degree in international law. It has always been clear to me that I would join the movement to protect human rights, and I chose the right to food. I knew GAIN was right for me as it is a non-profit organisation working for the public good. In addition, I believe that the size of an organisation affects its character. Before applying for a position within the Legal Team at GAIN, I looked at the structure and size of the organisation. Its size and spirit create a favourable environment to a close interaction between teams, while having sufficient resources to put in place important policies and procedures which might be lacking in smaller entities. To sum up, I would simply say that the mission of the organisation and passion for my work is what matters most when I look back on the past five years of my career.