Vatican City, 11 September 2018 -
The Pontifical Academy of Sciences – with support from the Global Alliance for Improved Nutrition (GAIN), is convening the "Workshop on Food Safety and Healthy Diets" in Vatican City 12-13 September 2018. The workshop will highlight that all people – especially the most vulnerable – should have access to safe, affordable and nutritious foods which are essential for sustaining life and human dignity. The workshop will feature lead scientists, senior policy makers, corporate executives, faith leaders, and heads of international organizations. A full list of attendees along with the workshop agenda are available here.
The key objectives of the workshop are to share the latest scientific evidence and innovations related to food safety and nutritious foods, galvanise new approaches, and develop clear recommendations – with a focus on food systems in low- and middle-income countries – leading up to the 2019 FAO-WHO International Conference on Food Safety.
The workshop will review the latest evidence emerging from interventions and policies delivered by government, the private sector and civil society that have helped address common challenges related to food safety issues prev­alent throughout supply chains; post-harvest food loss and waste; and the double burden of malnutrition. These findings will be used to advocate for transform­ative changes to improve health and nutrition among vulnerable populations by improving access and affordability of safe, nutritious foods.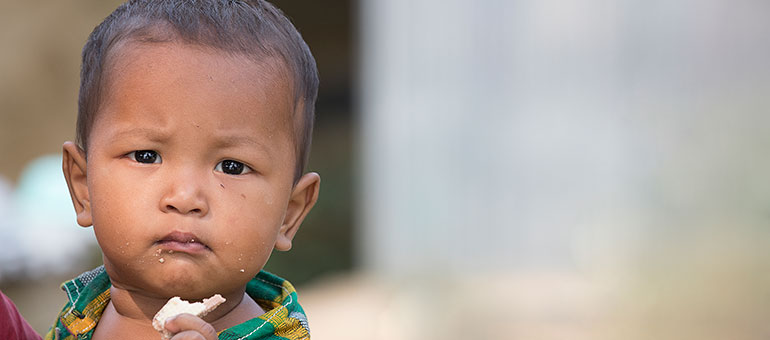 "We live in a world where the number of undernourished people rose to over 815 million in 2017, yet one-third of the food produced annually for human consumption, is lost or wasted. As Pope Francis affirms, 'whenever food is thrown out, it is as if it were stolen from the table of the poor'. This is unacceptable. Food safety and access to healthy diets must become a policy priority. The Pontifical Academy of Sciences, following the Pope's mandate, today highlights these realities while shedding a light on solutions which can and must be scaled up urgently," states Prof Joachim von Braun, President of the Pontifical Academy of Sciences.
Dr Emorn Udomkesmalee, Co-Chair of the Global Nutrition Report's International Expert Group, writes, "Today, one of three global citizens is malnourished. If the current trends continue, the problem will reach one person in two by the year 2030. Only 12 years remain to reverse the course of the malnutrition epidemic. The world must act now. We are grateful to the Pontifical Academy of Sciences for raising the issue of the double burden higher on the global development agenda."
Dr Lawrence Haddad, Executive Director of GAIN and 2018 World Food Prize Laureate, states, "Poor diet is the number one risk factor for disease globally. Improving the availability and affordability of safe and nutritious food for all, especially the vulnerable, is at the heart of the 2030 Agenda for Sustainable Development. We applaud the leadership of the Pontifical Academy of Sciences which today brings government, business, academe, UN agencies and civil society together to shine a light on evidence-based, practical solutions".