Geneva, 29 July 2019 -
In many parts of the world, children and adolescents do not receive the diets they need – in quantity, frequency, and quality – to survive, grow, and develop to their full potential. To a significant extent this due to the fact that global and local food systems – essential to delivering nutritious, safe, affordable, and sustainable diets to all people – do not prioritise the nutritional needs of children and adolescents.
To better align food systems and the diets of children, last year the United Nations Children's Fund (UNICEF) and the Global Alliance for Improved Nutrition (GAIN), co-hosted a global consultation on children, adolescents and food systems at the UNICEF Office of Research-Innocenti. The consultation gave rise to the "Innocenti Framework on Food Systems for Children and Adolescents" report and identified potential challenges and opportunities to transform the food system to improve the diets of children and adolescents.
The consultation and the report have informed the drafting of UNICEF's 2019 State of the World's Children Report entitled "Children, Food and Nutrition. Growing Well in a Changing World", which will be released on the eve of World Food Day on 16 October 2019.
The report is also accessible alongside presentations, videos, and other related materials.
Read, use and share!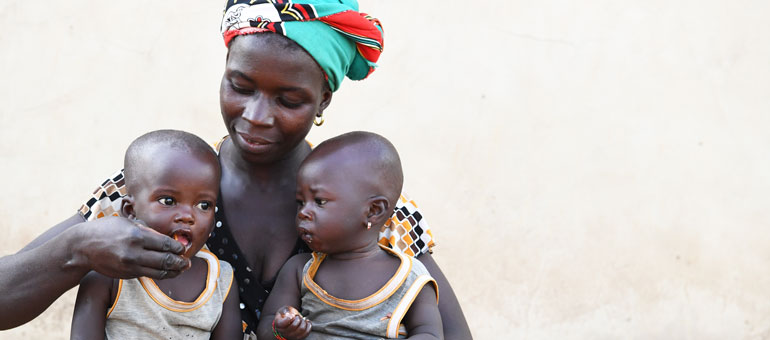 Indonesia
In Surabaya, the second-largest city in Indonesia, there is a problem with overweight and obesity amongst children and adolescents, as in many urban areas. The video introduces Rafsi, an adolescent, his sister Marsa, and their mother in their home in an affluent suburb. Breakfast is usually the only meal the family eats together. The family eats more protein in the morning than most Indonesians. Snacks are sold outside the school. Rafsi's next meal is lunch at school, with a wide variety of foods sold by vendors. In the evening, he and his friends go to the shopping mall, where they eat dinner together and then go to a coffee shop. Rafsi and his friends know that not all the food options at the mall are healthy. Rafsi is trying to lose weight and has done so already. He knows his eating habits could improve, but it's hard to change.
Mexico
In Toluca, a rapidly-growing urban area in greater Mexico City, there are high rates of overweight and obesity among children. The video introduces a young Tolucan family – Gabriela, her husband Erik, their six-year old son Ikal, and baby daughter Xanti – to explore who and what influences their children's nutrition. At Ikal's school, healthy food and a drinking water fountain are available, but sugary snacks and drinks are sold there, and the children can choose to buy them. In Mexico, 26% of first grade children are overweight. By 6th grade, it's up to 39%.
Tanzania
In the highlands of Tanzania, in Mbeya, much of the country's food is produced. The video introduces Huruma, her husband Tirion and their five children to explore who and what influences their children's nutrition. Feeding the family is a daily struggle. Huruma and Tirion own a half acre of land where they grow banana, cassava, maize and beans. They have chickens and a cow. Huruma works at a tea plantation and her husband is a day laborer working on larger farms. Huruma's children go to school without breakfast. They will get a good lunch in school, thanks to a community school feeding initiative.
Videos
---