Dar es Salaam, 19 November 2021 -
GAIN Tanzania participated in the launch of the first National School Feeding Guideline. Launched by the Ministry of Education in Tanzania, the event was attended by approximately 150 participants as key players in advancing good nutrition in schools. The National School Feeding Guideline provides uniform guidance for schools, communities and the local government to develop, coordinate and oversee school feeding programs.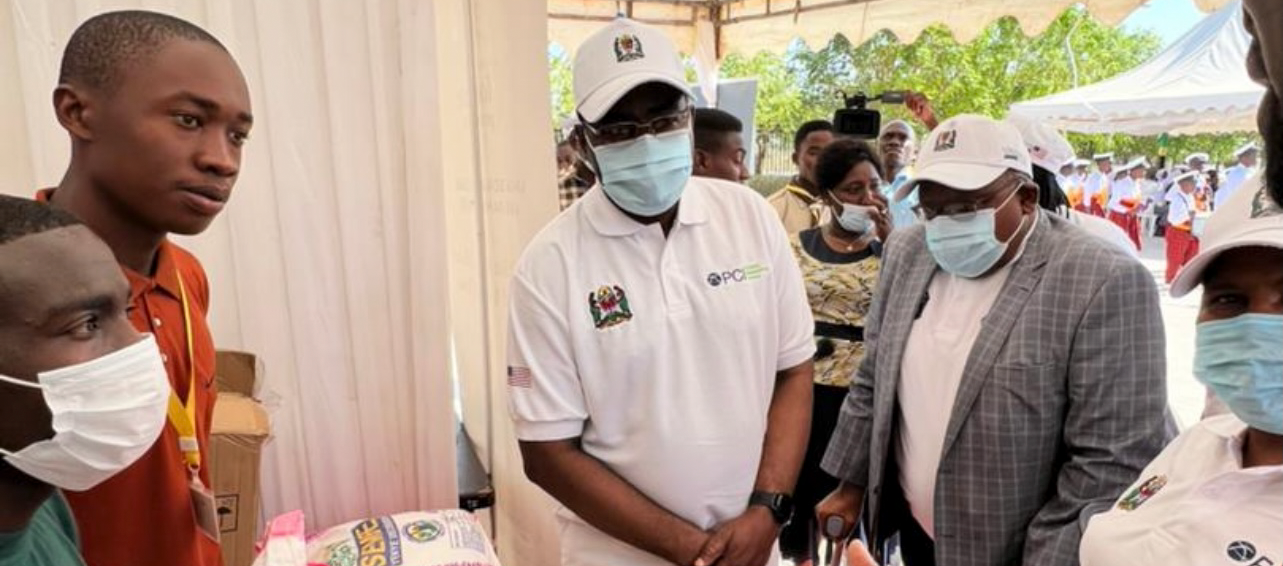 Key components of the National School Feeding Guideline include: the importance of school meals, school management of the school feeding program, responsibilities of various stakeholders, mobilization for community ownership and local contribution and lastly, use of data management systems.
Globally, 388 million children benefit from school feeding programmes. These programmes have been shown to combat child hunger and support children's overall wellbeing. 
The Permanent Secretary of the Ministry of Education made a call to stakeholders including, NGOs, UN agencies, private sector, academia, media houses among others, to ensure the implementation of this guideline and to work together to support government efforts in advocating for the consumption of nutritious food for school going children.
 
"The implementation of this guideline by schools will create the demand for fortified and biofortified food products and hence stimulate increase in production and supply by SMEs and millers engaged in production of these nutrient-dense foods." 
Championing Fortified School Meals
In Tanzania, GAIN is supporting the implementation of the national mandate for the provision of fortified school meals through the SUN POOLED Fund project. Funded by United Nations Office for Project Services, the project aims to improve diets among school children by increasing access to fortified staple food to 12,000 school children in 30 schools in Kagera and Tanga regions. Through the project, 10 dossiers machines used in maize flour fortification were donated to millers, and 1.4 tonnage premix was procured and distributed to the two regions to ensure accessibility of fortified foods in schools. 
Additionally, through the Commercialization of Biofortified Crops project, GAIN and Harvest Plus have been engaging different stakeholders to create awareness and demand for nutritious products and particularly PVA maize and High Iron Beans in schools. The LSFF team has also been working in collaboration with SANKU plc in fortification advocacy and capacity building work in six regions in lake the zone of Tanzania, including providing training on fortification regulations, product certification, sensitization to schools on consumption of fortified food and connecting millers with relevant schools. 
The launch of the National School Feeding Guideline offers a strong lifeline to scale the uptake of nutrient-dense foods in schools.