Geneva, 7 June 2018 -
GAIN and  RUAF announce their new partnership to work with city governments to improve urban nutrition as a key component of sustainable urban food systems. A Memorandum of Understanding (MOU) was signed in May 2018 as part of the Urban Governance for Nutrition Programme, a programme designed to strengthen governance around nutrition and improve consumption of safe and nutritious food.
This partnership brings together two organisations with common goals and complimentary experience and skills. As experts in nutrition and private sector engagement, GAIN will work to ensure that urban food systems address the nutritional needs of urban dwellers. RUAF, with its past 20-year track record of success in working with over 50 local governments will support action-research and development and implementation of policies and strategies that build more resilient and equitable urban food systems. Each organisation has strong relationships with (national) governments, research institutions, civil society organisations and private sector actors that will benefit the programme.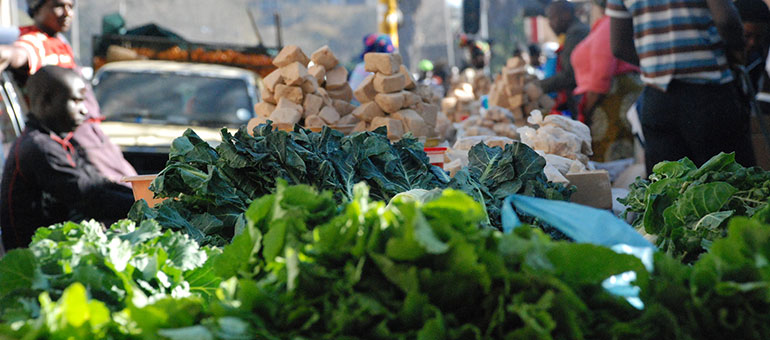 As the world continues to urbanize, it is imperative to ensure that urban food systems support nutrition and health. Cities face a double burden in nutrition – urbanization is linked to overweight and obesity, and thus to the increase in non-communicable diseases such as diabetes and heart disease; mal- and undernutrition in urban centres also persists, especially for the urban poor. Other challenges around water, sanitation, hygiene, planning and social capital that influence food and nutrition security will be considered in an integral perspective.
In this partnership, RUAF will leverage its experience and expertise with city governments and urban food systems to make and implement supportive food policies.