Nairobi, 23 October 2018 -
Food businesses are governed by many food laws and sometimes this doesn't stand out as an enabling environment for trading in Kenya. Businesses are required to work with a multiple of regulators to ensure that they are compliant to food standards. The number of licences required to run a food business are many and all of them cost a fortune.
On 25 September 2018, the Marketplace for Nutritious Foods held the third Community of Practice convening in Nairobi under the theme, "The National food control systems for agri-food SMEs: Status, Challenges and Opportunities".
These discussions followed a standards and compliance training that saw ten small businesses being taken through requirements for compliance and guidance on the steps to take to ensure that businesses are selling quality foods and are having conducive operating environment for food production.
The National food security and nutrition agenda has been taken up by the Kenyan government which is a step in the right direction. As more businesses producing and distributing nutritious foods emerge, both consumers and producers need to start asking themselves hard questions especially with the rise of food safety related incidents that Kenya faces from time to time.
There cannot be food security without food safety otherwise we have full stomachs with sick bodies. 
Kenya has a fragmented food control system. This means there are various food control agencies charged with specific areas of control in the food industry. Sometimes the agencies are totally independent, or work in collaboration with each other. The various agencies may be known as ministries, authorities, service boards, state corporations (Parastatals) among others.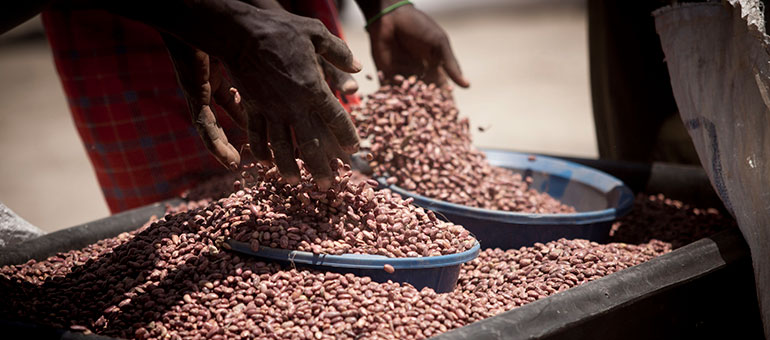 However, food businesses believe that there is an overlap in food laws and this makes it difficult for them to understand where to start when it comes to compliance. Similarly, information about business licences, where to find labs for testing products and where to find capacity building is not out there, yet many food businesses can now access information through multiple channels including social media which the regulatory bodies don't use. Much needs to be done to ensure that these agencies can communicate effectively to ensure that businesses don't miss out on important steps to food availability. However, it is the role of a food business to actively update themselves with the laws and regulations that apply to their sectors to remain compliant.
There are many reasons as to why there are multiple laws governing food businesses. One of the reasons for having many laws governing the food industry is the divergence into the EU where the food safety agenda is taken seriously. It is also hard to get only one law to operate as there is resistance from the regulatory bodies as they are afraid of merging or even collapsing some of them.
It is the role of both business operators and regulators to ensure proper compliance to food standards and regulations as this contributes to Improving the safety and quality of food and agricultural products. In addition, food producers will not only benefit from local markets but also global markets and improve their livelihoods as well as the national economy.