Geneva, 5 December 2018 -
The Global Alliance for Improved Nutrition (GAIN) has announced the winners of the Elevator Pitch Contest, which called for innovative ideas to remove aflatoxins from our food system.
Kumwe Harvest and Future Food Now were chosen from six finalists who pitched their ideas to a panel of experts and potential investors at the 19th World Congress of Food Science and Technology (IUFoST) in Mumbai, India from October 23-27, 2018.
Benedikt Suter, Board Member for the Sight and Life Foundation, and Vish Prakash, Scientific Council Chair for the IUFoST, presented each winner with USD 15,000 in seed funds to further develop their concept.
Tried-and-tested concept
Kumwe Harvest, in partnership with local fortified food producer Africa Improved Foods (AIF) Rwanda, proposed its existing 'just-in-time' approach to virtually eliminate the development of aflatoxin and transform farmers' post-harvest process into a quick and efficient operation.
Over the past four seasons, Kumwe Harvest has bought unshelled maize on the cob from farmers after harvest, transported it to a central processing facility for immediate shelling and drying, before delivering to commercial buyers. It now achieves 100% quality acceptance rates with an aflatoxin limit of five parts per billion.
This tried-and-tested concept aims to be taken to the next level by working with 80,000 farmers over the next three years to provide 30,000 tonnes of maize to commercial agribusinesses in Rwanda.
"This is an incredible opportunity for us to increase the numbers of farmers we work with and eliminate aflatoxin across the maize supply chain in Rwanda," said Alexandra Sanderson, Programme Director for Kumwe Harvest. "As a result, we can continue to set a new paradigm for the regional maize value-chain, creating shared value for all stakeholders."
Insect farm approach
Future Food Now offered its entomophagy-based pilot project where aflatoxin at-risk groundnut cake, as a by-product from oil crushing, is used as a feed source for insect farming at an insect farm, which will be based near Malawian groundnut processor Afri-Oils' crushing plant.
The idea is to use insect farming technology to specifically target aflatoxin at-risk food chains, namely groundnuts, and potentially maize, in Malawi. It follows a circular economy approach where waste products are repurposed as feed for insects, and redirected away from human food markets.
"We are delighted to have won and will use the prize funds to kick-start our pilot insect protein farm in Malawi by undertaking partnerships with universities and businesses working in this field," said Alexandra Warrington, Researcher in Sustainable Food at Future Food Now. "An aflatoxin-free food chain can only be achieved when stakeholders across the supply chains work together in a holistic approach, and we are determined to be part of the solution."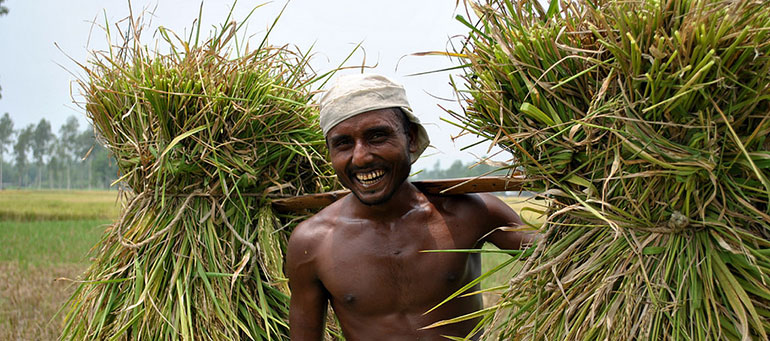 Seeking disruptive ideas
The contest was organised in partnership with the Sight and Life Foundation, Mars Incorporated and Postharvest Loss Alliance for Nutrition (PLAN), and funded by the Government of Canada as part of the Business Platform for Nutrition Research (BPNR).
Earlier this year, students, post-doctoral researchers and young professionals from across the globe were invited to enter their novel product, service, technology, application or approach to cut or eliminate exposure to aflatoxin-contaminated foods and feed.
Aflatoxins is one of the greatest risks to food security in developing countries, causing significant health problems such as liver damage, liver cancer, immune suppression and growth impairment in children.