Geneva, 7 October 2020 -
As the COVID-19 pandemic shifts into its second phase, food fortification has never been so necessary in the fight against malnutrition, according to a call to action endorsed by Food Fortification Initiative, Global Alliance for Improved Nutrition, Helen Keller International, Iodine Global Network, Nutrition International, the Scaling Up Nutrition Movement, UNICEF and the World Food Programme.
"In times of crisis, vulnerable households tend to give up nutrient-rich foods and rely on staples to fill their stomachs. Fortification is an efficient, cost-effective, proven way to provide them with essential micronutrients," says Allison Oman Lawi, Acting Director of Nutrition at the World Food Programme (WFP). "Investment in fortification by governments, donors, the private sector, and development partners is critically important in the context of the COVID-19 pandemic."
"The COVID-19 pandemic has disrupted our economies, health, and food systems, threatening to double hunger and exacerbate malnutrition worldwide," says Penjani Mkambula, GAIN Programme Lead on Food Fortification. "With the expected increase in malnutrition, food fortification, one of the most effective weapons against micronutrient malnutrition is now more important than ever during the pandemic and the recovery period afterwards."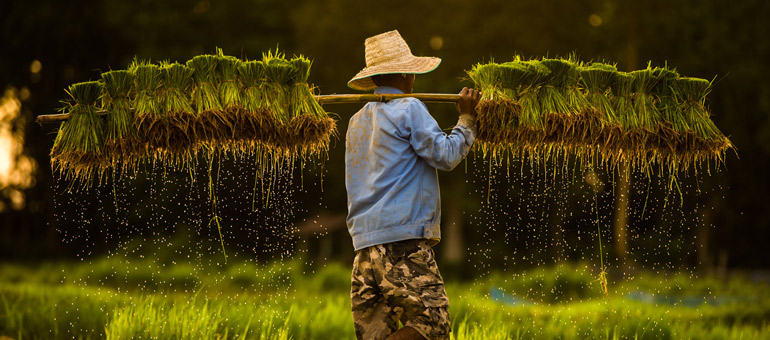 Food fortification involves mixing vitamins such as A and D and minerals such as zinc and iron into staple foods including maize meal, wheat flour, rice, salt, and cooking oil with the objective of boosting nutrition in malnourished populations. Fortification is particularly important for those who are unable to access nutrient-rich foods such as fish, meat, eggs and milk.
As COVID-19 negatively impacts food markets and family budgets, reduced access to nutritious food is hitting vulnerable communities the hardest.
All the organisations behind the brief are calling on donors and governments to strengthen and expand mandatory staple food fortification programmes in countries that show high levels of malnutrition and strong potential to benefit.
The brief's release will take place at a webinar, jointly organized by the SUN Movement, GAIN and Nutrition Connect. The link to the webinar is here: https://nutritionconnect.org/webinar-fortification-covid19.  
Speakers include FAO Chief Economist Maximo Torero, and representatives from the Scaling Up Nutrition (SUN)  and SUN Business networks.