To mark International Women's Day 2023, we have interviewed a few of our female staff members at GAIN. This interview aims to shine a spotlight on the invaluable contributions of women in the workplace and their significant impact on an organisation's success.
Join us as we delve into the experiences, challenges, and triumphs of our female colleagues, and gain insight into their journey towards achieving their goals.
This interview is a tribute to all women who have worked tirelessly to make their mark in their respective industries and inspire future generations of women to do the same.
---
One stereotype women in the workplace are tired of hearing.
This type of woman should try to eliminate her inheritance behavior and every one of her colleagues support this purpose. 
What inspires you to come to work every day?
First of all, I feel I enjoy my work and how I own my job responsibilities.
One quality that every woman must admire about herself.
Respect to everyone.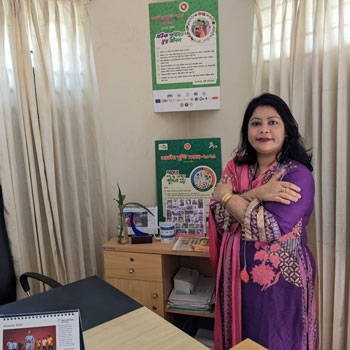 What does equity mean to you?
To support someone according to the need to fullfil his/her demand.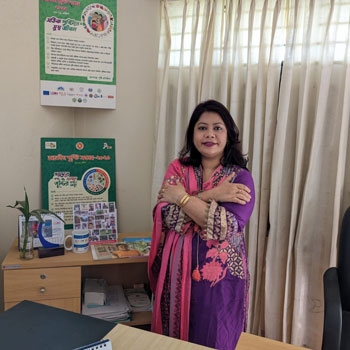 What advice would you give to women starting out their careers?
Do not feel shy as a woman, and be determined to reach your destination.
Women will achieve true equality when _______
Reduce discrimination, harassment, and exploitation.
Do not feel shy as a woman and be determined to reach your destination.
What unique strengths do women bring to leadership roles, and how can organisations leverage these strengths to drive success?
Gender-friendly environment creation, the handover of power authority.