Food safety is an integral part of food and nutrition security. For food to be safe, it must not cause harm to the consumer when it is prepared or eaten according to its intended use. Accessing safe food is essential to ensure consumers can access the nutritional benefits of their food. In low- and middle-income countries, many consumers buy nutrient-dense foods, such as animal-source foods and fresh fruits and vegetables, in informal markets with limited infrastructure to manage and control pathogens. 
Unsafe foods can lead to foodborne illnesses and outbreaks. Reactions to foodborne outbreaks by consumers trickles through the supply chain and can impact livelihoods throughout the food system and access to nutritious foods. In 2015, the global burden of foodborne disease was estimated at 600 million illnesses and 420,000 premature deaths per year, with the vast majority effecting consumers in low- and middle-income countries. Nearly 40% of the disease burden falls on children under 5. Low- and middle-income countries in South Asia, Southeast Asia, and Sub-Saharan Africa represent approximately 75% of deaths (but only 41% of global population), according to the Foodborne Disease Burden Epidemiology Reference Group (FERG).
This webinar will:
explore key linkages between food safety and nutrition within food systems
describe efforts by USAID to improve food safety and nutrition 
introduce EatSafe, a new programme to enhance food safety for consumers in traditional (informal) markets
 
This webinar is made possible by the generous support of the American people through the United States Agency for International Development (USAID). The contents are the responsibility of GAIN and do not necessarily reflect the views of USAID or the United States Government.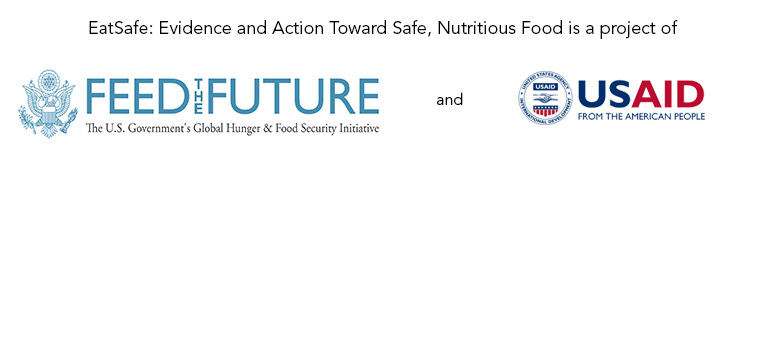 Videos
---